ANZ Peppol e-Invoicing Showcase Partners
Learn more about our showcase partners, the DSPANZ members currently offering e-invoicing solutions across Australia and New Zealand, below.
Back to Showcase Page Back to Showcase Page


B2BE

B2BE is a global Cloud based ISO27001 accredited B2B messaging and integration gateway service supporting global Procure to Pay and Order to Cash processes, that can automate and streamline your organisation's business processes, increase throughput and allow accounts payable and account receivable environments to focus on operational efficiency.

As a messaging service provider with 20 years of experience, B2BE has a full repository of industry standards and protocols and is now successfully selected as a vendor to Australian Government's panel for the provision of Peppol Capabilities and Associated Services in categories listed below:

Core Peppol Capabilities
Access Point (AP) Integration - Products
Access Point (AP Integration - Service
e-invoicing Related Streamlining Service

Globally B2BE has been able to provide various automation and transformation solutions and related products/services to a wide range of customers, some of the products and services are listed below:

PEPPOL Access Point & EDI Integration
PEPPOL Supplier Portal
Accounts Payable Automation
Data Capture (OCR)
Robotics Process Automation (RPA)
Business Process Outsourcing (BPO)
Accounts Receivable
Procurement (Catalogue)
Master Data Management (MDM)
Smart Data Analytics
Mobile Apps

More information:

Capability Wise

Capability Wise (CW) is an Australian Digital Consultancy Firm specialising in transformation of customer experiences and service delivery using digital technologies.

CW provides advice and services to help our clients delight their customers and partners, creating resilient and efficient supply chains. We service clients across North America, Europe, and the Asia-Pacific region, with a focus on Government and Corporate enterprises.

Capability Wise has been supporting the ATO and the software industry to prepare for electronic invoicing (e-invoicing) since 2016, assisting organisations to partner for success.

As e-invoicing becomes a reality across Australia and New Zealand we can help you move beyond just being "Peppol-ready" or meeting a government mandate. We assist organisations to:

Generate their internal business case for e-invoicing.
Design supply chain on-boarding strategies.
Plan and execute strategic communications to their supply chain.
Measure the benefits of e-invoicing to support their financial and CSR objectives.

For more information visit www.capabilitywise.com.au or contact us at: einvoicing@capabilitywise.com.au.

Esker




Esker is a worldwide leader in AI-driven process automation software, helping financial and customer service departments digitally transform their procure-to-pay (P2P) and order-to-cash (O2C) cycles. Used by more than 6,000 companies worldwide, Esker's solutions incorporate technologies like artificial intelligence (AI) to drive increased productivity, enhanced visibility, reduced fraud risk, and improved collaboration with customers, suppliers and internally.

Esker operates in North America, Latin America, Europe, Australia & New Zealand, and the Asia Pacific with global headquarters in Lyon, France, and the U.S. headquarters in Madison, Wisonsin.

For more information on Esker and its solutions visit our website. Follower Esker on Twitter and join the conversation on the Esker blog.

More information:

Intuit

Intuit is a global technology platform that helps our customers and communities overcome their most important financial challenges. Serving millions of customers worldwide with TurboTax, QuickBooks, Credit Karma and Mint, we believe that everyone should have the opportunity to prosper and we work tirelessly to find new, innovative ways to deliver on this belief.

In Australia, QuickBooks offers cloud-accounting solutions that serve the needs of self-employed, small business, accountants and bookkeepers with QuickBooks Online, QuickBooks Online Accountant and QuickBooks Self Employed.

Please visit us for the latest news and information about Intuit and its brands and find us on social.

Link4

Link4 have built a strong reputation as an innovator and leader in providing world-class and seamless eInvoicing solutions for the procure-to-pay cycle, locally and globally. We deal with all levels of government, Enterprise and SME organisations, with the goal of providing the best eInvoicing user experience, regardless of the software platform.

More about Link4's services:

More information:

Visit Website Visit Website

MessageXchange


We make it simple for organisations to exchange data, whether it's e-invoicing, electronic data interchange (EDI), single touch payroll (STP), SuperStream or something else. Our solutions are designed for organisations of all shapes, sizes and complexity, regardless of the software used. Plus, out team has decades of experience and insightful guidance for you to draw upon.

More about MessageXchange's services:

More information:

MYOB

MYOB is a leading business platform with a core purpose of helping more businesses in Australia and New Zealand start, survive and succeed.

MYOB delivers end-to-end business, financial and accounting solutions direct to businesses, alongside a network of accountants, bookkeepers and consultations.

For more information visit myob.com or follow @MYOB on LinkedIn.

More information:

OZEDI

OZEDI is Australasia's digital delivery expert, delivering business data swiftly, securely and cost-effectively for Government, Corporate and SME clients. e-Invoicing allows your staff to focus on more proactive tasks, receive payments faster, reduce processing costs and improve your valueable supplier and customer relationships. Connect your organisation to OZEDI's Access Point to securely automate your business document processing. 

Australian owned and operated, OZEDI was one of the first fully accredited Access Points in Australia and New Zealand and is ready to connect you and your suppliers today.

More about OZEDI's services:

More information:

Pagero

Pagero is built to support the full order-to-cash and purchase-to-pay process - regardless of technical, regulatory or business partner requirements. Through a single connection to the network, government departments, councils, agencies and businesses can connect to any trading partner, anywhere in the world.

About Pagero's services:

More information:

Storecove

Storecove are Peppol specialists - it's all that we do. As the first company in the world to achieve accreditation in every Peppol region, we have years of proven experience connecting companies, software platforms, and government agencies to the Peppol network. Our deep industry knowledge enables us to deliver seamless solutions using modern, mature, and secure integrations methods.

We believe that the adoption of e-invoicing doesn't need to be a daunting project and it shouldn't mean you have to make major software changes. After all, e-invoicing is just a faster, more secure, and more accurate way of exchanging invoices with your trading partners. Our highly skilled team can provide advice, support, and an Access Point service that best meets your specific requirements.

More information:
Xero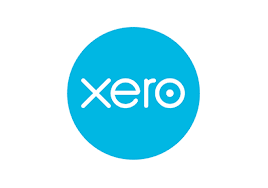 Xero is a cloud-based accounting software platform for small businesses with more than 2.7 million subscribers globally. Through Xero, small business owners and their advisors have access to real-time financial data any time, anywhere and on any device. Xero offers an ecosystem of over 1,000 third-party apps and 300 plus connections to banks and other financial partners.

Xero is one of the first major providers of small business accounting software to offer e-invoicing in Australia.

More information:

Learn more about e-invoicing solutions on einvoicing.com.