December Newsletter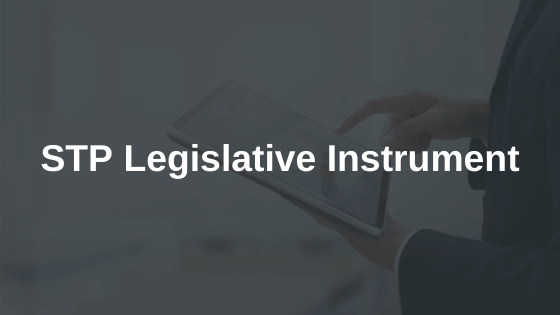 The Commissioner of Taxation has released a draft Legislative Instrument on Single Touch Payroll Phase 2 requiring mandatory reporting by employers starting on 1 July 2021. The legislative instrument is currently open for public consultation. This will close on 14 January 2021. While ABSIA will be making our own submission, we encourage members to make submissions now. To be involved in ABSIA's submission, please contact us. 
Find the draft legislative instrument here and the explanatory statement here.  
ABSIA News
ABSIA is currently preparing submission for the following consultations:
Digital Identity - submissions close 18 December
STP Phase 2 Draft Legislative Instrument - submissions close 14 January 2021
Options for mandatory adoption of electronic invoicing by businesses - submissions close 18 January 2021
If you are interested in participating in any of the above submissions, please contact us. 
Happy Holidays!
ABSIA would like to thank you all for your continued support this year and wish everyone the best heading into 2021. Have a safe and happy holiday season!
Industry News
New Member Introductions
Here's five things to know about new ABSIA members Havi Technology and Ratescalc:
Who are we? Havi Technology
Where are we located? Head Office - Level 21, 133 Castlereagh St, Sydney NSW 2000
Who's in our team? Carol Le (Executive Director) and Ryan Vu (Technical Director)
What are we excited about in the industry? ERP all in one platform and cost effective, AI, robotic process automation and Google smart glasses
If you want to know more about Havi Technology contact Carol Le - info@havi.com.au

Who are we? Ratescalc Pty Ltd
Where are we located? Sunshine Coast with specialists also in Brisbane, Melbourne and Philippines
Who's in our team? Col Levander (CEO/Founder), Phil Mascal (Product Manager), Denmark Daya (Full Stack Developer), Rowena Alipar (Developer), Cirilio Benolirao Jr (Developer), Donna Swinbourne (Account Manager), Georgia Mandarino (Marketing Specialist)
What are we excited about in the industry? Software technology like no other. It's the only platform that can guarantee compliance and ensure businesses are protected from wage theft, human errors and manual processing.
If you want to know more about Ratescalc contact Col Levander, Donna Swinbourne or Georgia Mandarino - visit their website 
Until next time,
The Team at ABSIA.